When I was young... Iron Maiden Rocked!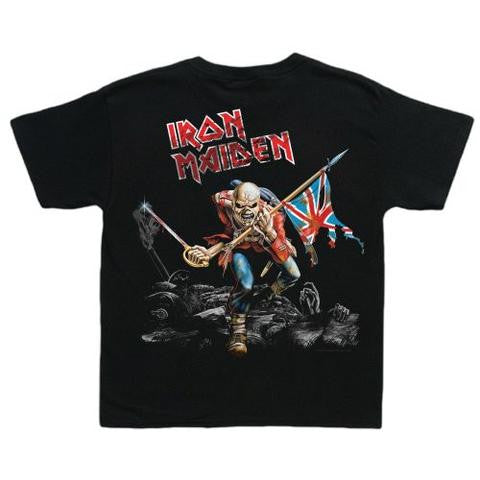 I can remember listening to Iron Maiden all the time... Powerslave & Number of the Beast were on hard repeat in my house when I was in my early teens. One of the first vinyl singles I bought was 'Can I Play With Madness', along with other, not so cool singles I'm sure... I used to spend a fair amount of my pocket money on second hand Iron Maiden T-Shirts and Maiden patches for my double denim! I must have looked amazing.
Luckily we've got a whole range of cool Iron Maiden Kids T-Shirts and Babygrows for you to choose from so your little Maiden fan can look as cool as I did!