What to buy your Dad on Father's Day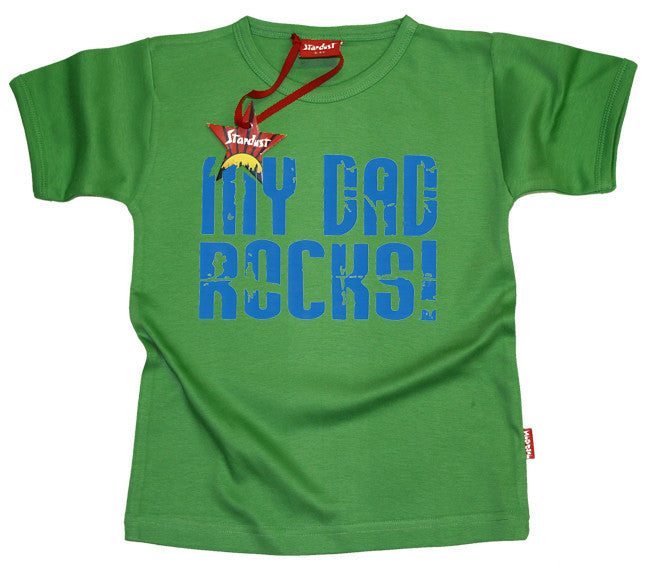 Father's Day is just around the corner... June 16th to be exact (or 'the day after England's first World Cup match' for some dads out there!) Like most years I'm stuck as to what to get my Dad this year. He's stopped playing golf so the staple of golf balls wont do. I'm thinking of of taking him out for some 'quality time' for a bite to eat and a couple of drinks. Yeah... That's what I'll do. Or maybe some aftershave.
As I'm a Dad myself I'm looking forward to the same thing from my little guy ie some QT and probably some aftershave (he's 14 and a bit too big to fit into any of our clothes!). If however, you're a new dad or you've got a toddler around your feet, then what could be better than your little one proclaiming to the world how amazing you are by wearing one of these cool t-shirts or babygrows... Check them out:
Both of these let everyone know just how much of a cool Dad you are. We love them!
Let us know what you think ; )