We've got a Whole Lotta Love for our Led Zeppelin Kids Clothes!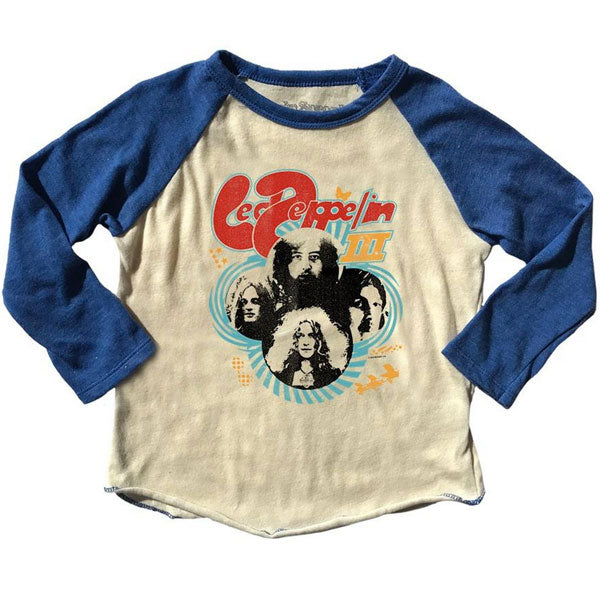 If you're as much of a Led Zeppelin fan as we are, you're bound to love our new Led Zeppelin Kids Tees and Babygrows. This new range features the artwork from Led Zep's classic album Led Zeppelin III, which includes the awesome tunes 'Immigrant Song' and 'Since I've Been Loving You' - (they're all amazing songs, though!)
Led Zeppelin Kids T-Shirt - Led Zeppelin III
This brand new Led Zepplin Kids T-Shirt is the t-shirt I wish I had when I was a kid. Being a massive Zeppelin fan, this t-shirt would have been ace. The colours are fab and the fabric is super-soft.
Led Zeppelin Babygrow - Led Zeppelin III
This Led Zep babygrow is realllllly cool. The print and fabric of the babygrow have been intentionally distressed to give it a more authentic, vintage look and feel. I know we're all massive Zeppelin fans here but you can't argue that any baby would look awesome in this. It rocks!
We've got new Led Zeppelin designs coming in the new year... We'll keep you posted!
Speak soon,
Kid Vicious