Our favourite Kids Rock T-Shirts and Babygrows and Best-Sellers this July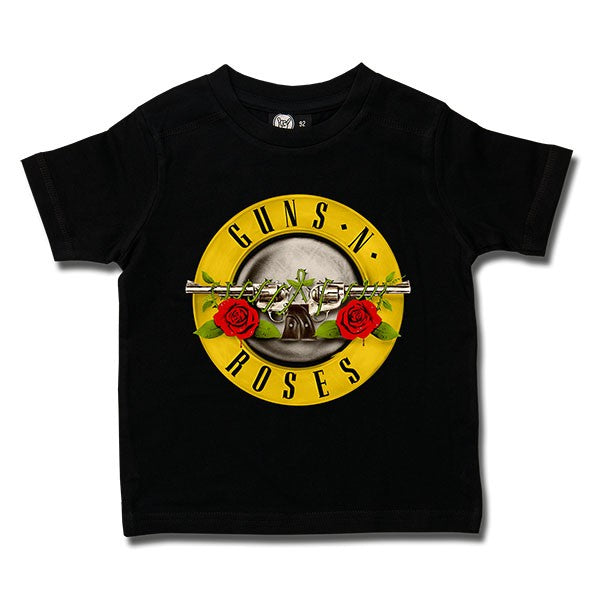 We love all our kids rock t-shirts and babygrows but we do go through stages of loving some more than others - especially when we get new t-shirt or babygrow designs that feature our favourite bands.
This month's been a big one with it being festival time but it's the classics that have been selling the most. Our top three sellers are as follows:
This classic Nirvana Kids T-Shirt features the infamous 'Smiley' logo on the front and is a must have for any self-respecting Nirvana fan.
Our Foo Fighters tees have been selling like hot cakes. If you're off to see them over the Summer, you're in for a treat as they are incredible live.
Guns N Roses Appetite For Destruction Kids T-Shirt
This Guns N Roses Kids t-shirt will never go out of fashion and is always one of our best sellers. Our cutomers have great taste : )
If you like things a bit heavier our new Ghost, Slayer and Slipknot kids tees and babygrows are awesome and have been flying off the shelves. We particulary like the new Ghost Opus Eponymous babygrow!
We're also due a delivery of brand new Rowdy Sprout Kids T-Shirts which look like they're going to be some of our favourites. We've got some brand new Fleetwood Mac kids t-shirts, U2 kids t-shirts and Red Hot Chili Peppers Kids T-Shirts which all look amazing. These should be available within the next week or two but we'll keep you posted.
Don't forget, it's Latitude Festival this weekend (although, if you're going to it I'm sure you haven't forgotten!). They've got a cool line-up this year including Underworld and Primal Scream and some really fab up and coming bands.
Speak to you guys soon!