Our Favourite 5 New Kids and Baby Clothes Designs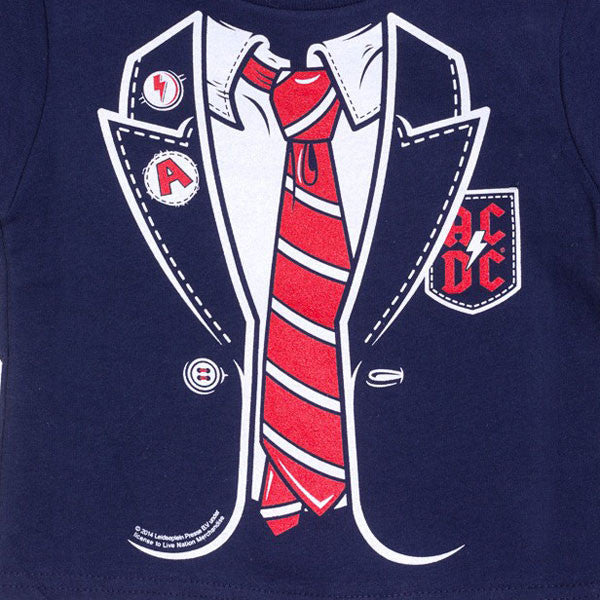 We add new products every week here at KidVicious.co.uk, but we're really excited at the moment as we're expecting a whole host of new kids and baby clothes to arrive mid-February. We've got brand new Ramones and AC/DC Babygrows, Johnny Cash and Misfits T-Shirts, cool punky girls dresses and a new range of baby bandana bibs to name just a few...
Have a look at the pick of the bunch and our 5 favourites, below:
Scaredy Cat Mini-Dress By Sourpuss
This brand new vintage inspired Scaredy Kat Mini-Dress features the image of a cat at the bottom hem, cute little puff sleeves, green scallop trim, removable fabric belt & zips up the back. We love it : )
This cool turquoise and white striped babygrow features black trim has a Tough Guy cartoon print surrounded by stars, dots and two diamond on the front.
AC/DC Babygrow - I Wanna Rock And Roll
This brand newl AC/DC Babygrow is perfect for little rockstars! It features the world famous AC/DC logo along with an image of Angus Young's Gibson SG Guitars and the words 'I Wanna Rock & Roll'.
If you want to make sure that your little one's clothes are kept lovely and clean, then look no further than this cool new bandana baby bib! This Pink Bandana Bib is especially for your little lady. It features a skull print on the front complete with cute bow. It has a snap closure at the back.
 Ramones 'Rock and Roll Pre-School' Babygrow
This brand new Ramones baygrow features the Ramones logo along with the words 'Rock n Roll Pre-School'. You're little rock star will look super cool in it!
There's loads more new stuff on the way. Be sure to let us know what you think : )