New Year... New Bands... New Kids T-Shirts & Babygrows ; )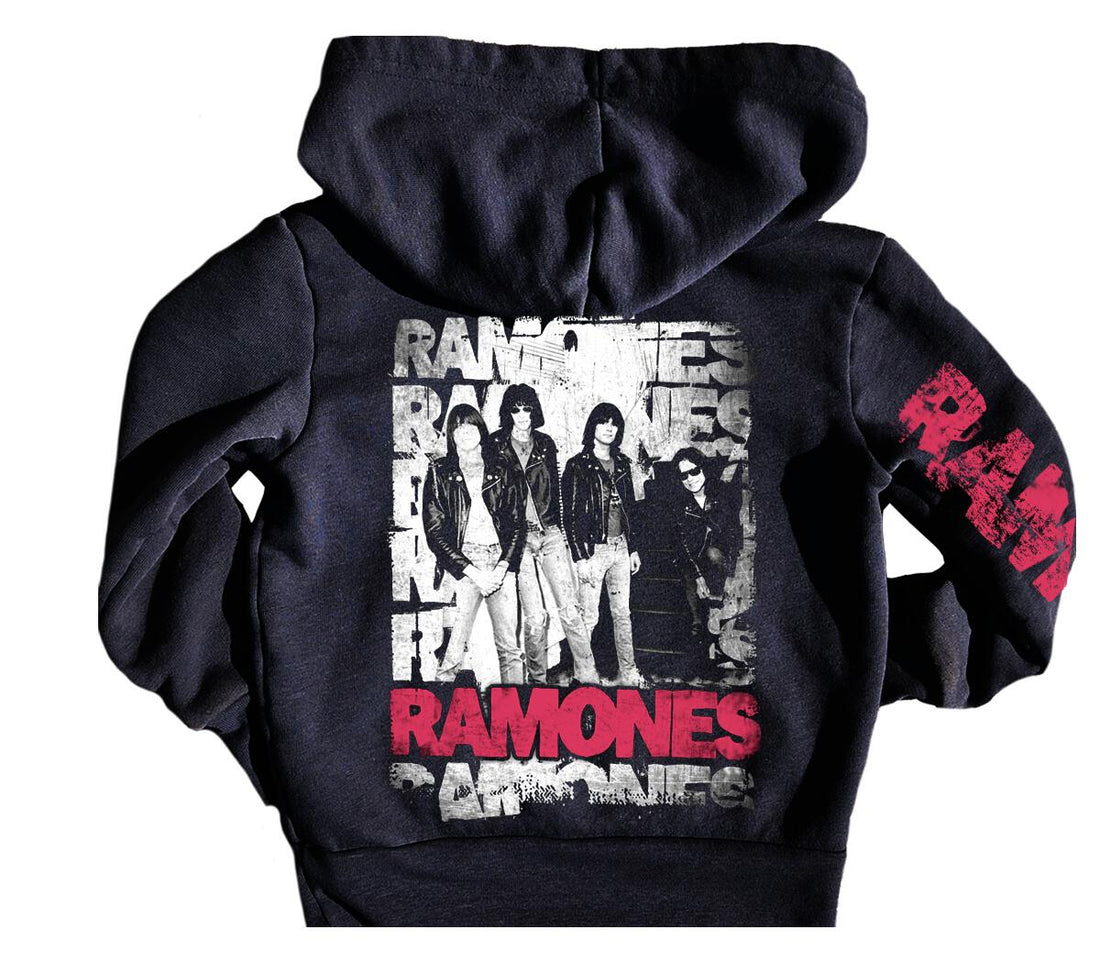 Hi everyone! Hope you all had a great Christmas and New Year.
We've got tons of exciting new stuff happening this year. We've got a load of new Kids T-Shirts and Babygrows from new bands heading our way including Led Zeppelin, Ramones, David Bowie and AC/DC. Take a look below at some of the new t-shirts on the way. We've also got new stuff arriving from The Black Crowes, Bob Dylan, Run DMC and Blondie.
Even more excting is our new 'Matching Adult' section, due to go live in the next couple of weeks, so that you can look as cool as your little ones do! We'll have matching adult tees for most bands and there will also be a dedicated section to make it easy to see what's available ; )
Here's some examples of the new kids t-shirts on the way!:
David Bowie Kids T-Shirt - Ziggy Stardust Tour 1972

:
This brand new
David Bowie
Kids T-Shirt features
Bowie's
classic 1972 '
Ziggy Stardust'
tour artwork on a super-soft, premium, long-sleeve t-shirt. The print and fabric have been intentionally distressed to give the t-shirt a vintage look and feel. It's perfect for any mini-Ziggy fan.
AC/DC Kids T-Shirt - High Voltage Tour 1976

.
This brand new AC/DC Long-Sleeve Kids T-Shirtis for every mini-AC/DC fan. It features a vintage print form the band's 1976
High Voltage
Tour and looks really cool in red and black. These t-shirts are a US import and have been inentionally distressed to make them look like the t-shirts from 'back in the day'. We love them.
Led Zeppelin Kids T-Shirt - United Stated Of America. This Led Zeppelin Kids T-Shirt features a colourful print of the band's 'United States of America' Angel artwork.This is another of our US import tees and designed to look and feel like an authentic 'vintage' t-shirt. They are ridiculously soft and super-comfortable for your little rockers!
Ramones Kids Hoodie - Ramones Album

:
This brand new
Ramones
kids hoodie features the classic Ramones logo artwork from the band's self-titled third album, printed on the back of a super-soft premium black hoody. The sleeve of the hoodie also features the Ramones logo. It's essential for any mini-Ramones fan!