New Rowdy Sprout Autumn Range of Cool Kids Clothes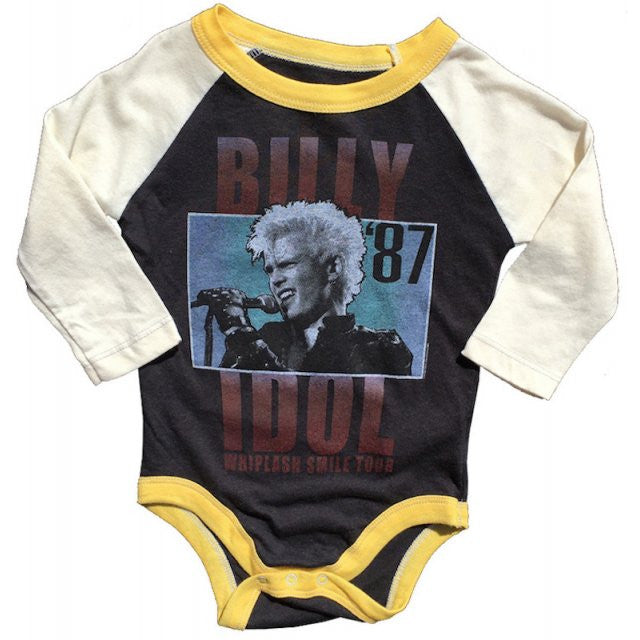 We love Rowdy Sprout here at KidVicious and we're really excited to feature their new range of long sleeved babygrows, t-shirts and dresses just in time for Autumn. We've added some new bands too and brought back some old favourites.
We've got loads of new stuff including the Beastie Boys, Billy Idol, Bob Dylan, Bruce Springsteen, Coldplay, Foo Fighters, Joan Jett, Led Zeppelin and The Who. I'm sure you'll love the new range - They are a bit more expensive but the quality is amazing and you won't find them anywhere else in the UK.
Take a look at some of the range below which is due to be with us mid-October:
Beastie Boys Babygrow - Solid Gold Hits:
This Beastie Boys Babygrow from Rowdy Sprout features the classic 'Solid Gold Hits' artwork and is printed on a ridiculously soft fabric. The print on the babygrow has been intentionally distressed to give it a more authentic, vintage look and feel.
Bruce Springsteen Kids T-Shirt - Born In The USA
This Bruce Sprinsgteen Long Sleeved Kids T-Shirt from Rowdy Sprout features the classic 'Born In The USA' artwork on a super soft fabric - like all Rowdy Sprout clothing. I wish I could get this t-shirt in a large men's size as it's fab.
This is the first time that we've featured any Foo Fighters kids clothes and we've chosen one of the coolest t-shirts to break our duck. This long sleeved thermal t-shirt features the Foo Fighters artwork on a distressed ribbed tee. It's awesome.

Again, we've never showcased any Led Zeppelin kids clothes before but this Lep Zep babygrow featuring the Led Zeppelin II album artwork is definitely one of our all time favourites.