New Kids Metal T-Shirts - Slipknot, Avenged Sevenfold, Five Finger Death Punch and more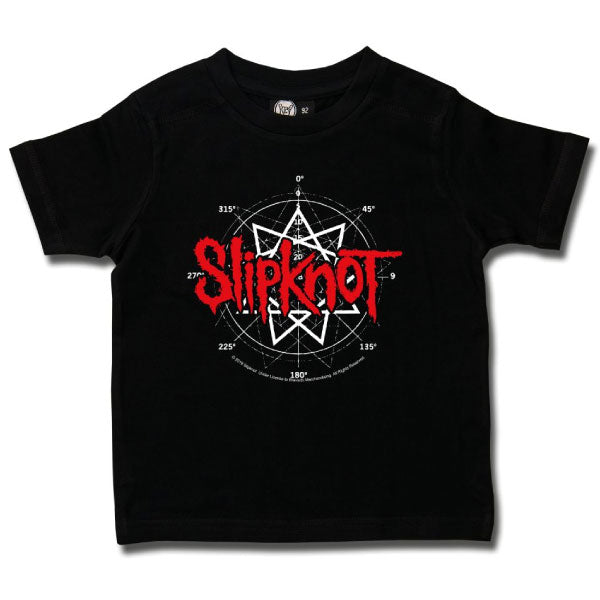 If you're a fan of all things metal, like we are, you're bound to love our new kids metal t-shirt designs. We've got new Slipknot kids t-shirts and babygrows, new Avenged Sevenfold Kids T-Shirts and babygrows and new Five Finger Death Punch Kids T-Shirts and babygrows to name just three... Take a look at the designs below. There's more come over the next couple of months too : )
Slipknot Kids T-Shirt - Star Logo
Slipknot are one of our favourite bands here. A couple of the guys at KidVicious went to Download this year and saw their amazing headline set (I'm very jealous). If you love them as much as we do then this new Slipknot Kids T-Shirt will be right up your street. It features the band's classic logo on a super-soft black t-shirt!
Avenged Sevenfold Babygrow - Deathbat
This new Avenged Sevenfold Babygrow features the classic Avenged Sevenfold logo and Deathbat artwork printed on a black cotton babygrow. If you're an Avenged fan then this is essential.
Five Finger Death Punch Kids T-Shirt - Knucklehead
This brand new Five Finger Death Punch Kids T-Shirt features the Five Finger Death Punch logo on a black t-shirt. If you're teaching your little one the ways of '5FDP' then this t-shirt is perfect.
We let you know when our new metal kids t-shirt designs arrive!
Speak to you soon,
KV