New AC/DC clothes on the way...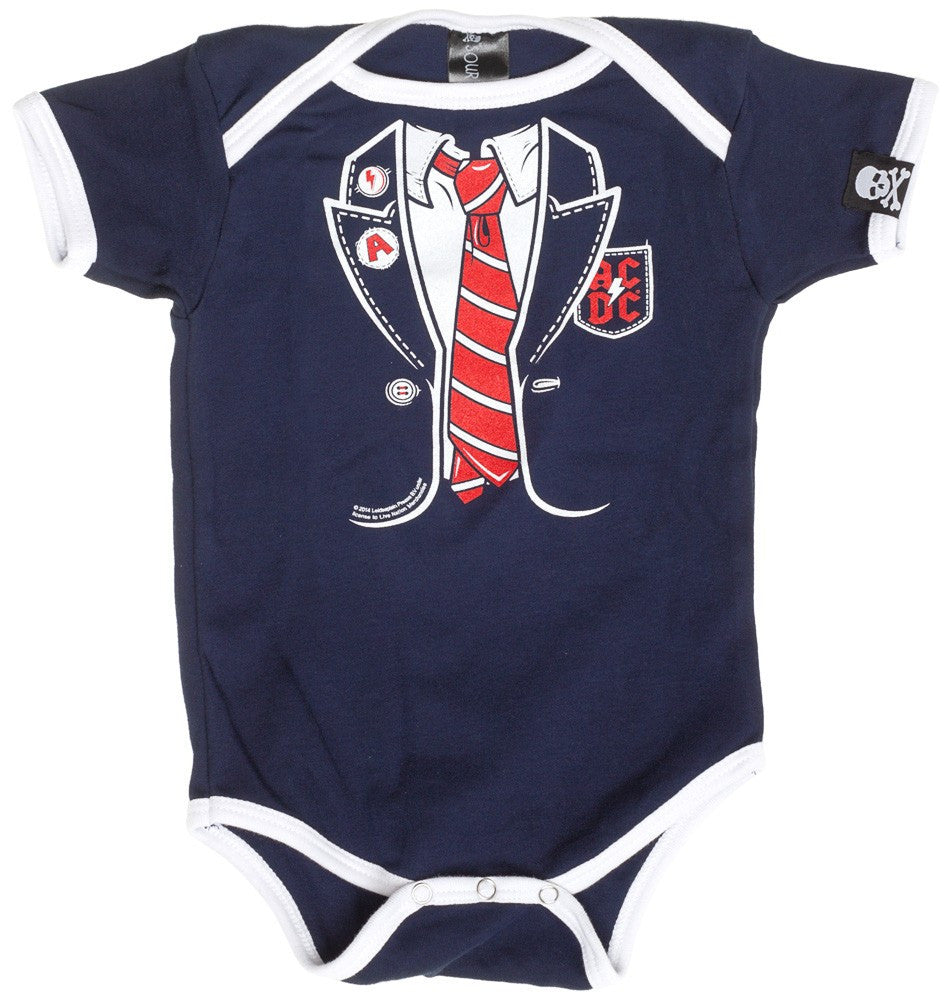 If you're an AC/DC fan then prepare to be excited as we've got a whole lotta kids clothes and baby clothes coming our way. We've already got loads of cool AC/DC kids t-shirts and babygrows but one new design has really caught our eye.
We're all AC/DC fans here and we would all loved to have been as cool as rock legend Angus Young when we were growing up (even some of the girls!). Well now your little rocker can be as cool as the man himself with this brand new Angus Young babygrow which features a screen print of the outfit made famous by AC/DC's legendary lead guitarist.
There's a new Angus Young T-Shirt too which is equally as cool:
Let us know what you think ; )