Iron Maiden Kids Clothes for mini-Troopers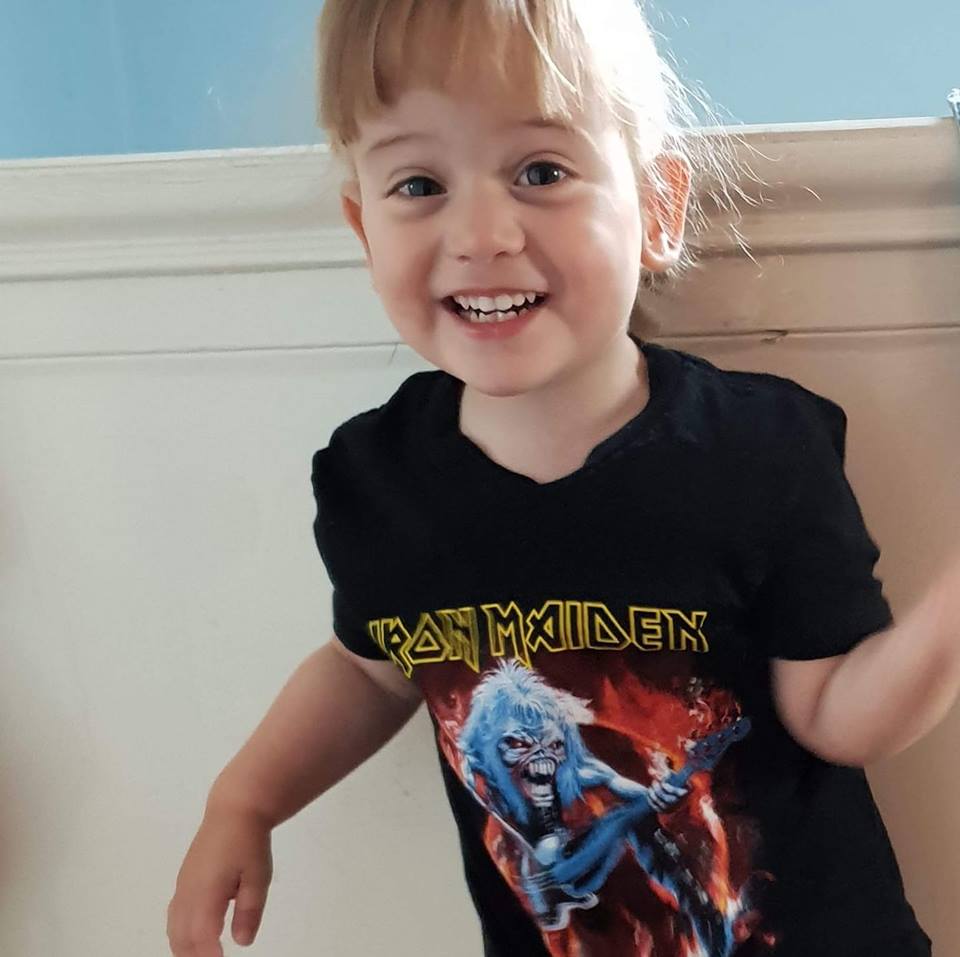 If you're a fan of Iron Maiden or you've got a little rocker who's a mini-Trooper, then check out our range of cool Iron Maiden Kids Clothes. We've just added loads of new Iron Maiden Kids T-Shirts, Hoodies and Babygrows too!
I was a massive fan of Iron Maiden when I was a kid. 'Can I Play With Madness' was the first single I bought (It was either that or 'Got To Get' by Leila K - but I'd never admit to that!). I'd have loved to have been able to wear a cool Iron Maiden T-Shirt when I was little but there was never anything my size, so I just covered some of my other t-shirts in Iron Maiden patches!
Check out these little lovelies from our Iron Maiden Kids Range. If these were available when I was a kid, I would have been annoying my Mum to buy them all for me until she finally caved in :)
Cool Iron Maiden Kids Trooper T-Shirt. This brand new Iron Maiden Kids T-Shirt features the Iron Maiden logo along with the classic 'Eddie' and Trooper artwork and on a black cotton t-shirt. It's perfect for any mini-Maiden fan.
Our Kids T-Shirts are a classic fitted retro style which makes them suitable for both boys and girls.

Our T-Shirts are made from 100% cotton.


Machine washable at 40oC and can be tumble dried on low heat.

Officially Licensed Kids Iron Maiden Band T-Shirt
Warm and cosy Iron Maiden Kids Hoody. This brand new Iron Maiden Kids Hoody features the classic Iron Maiden logo on the front along with the infamous 'Eddie' artwork surrounded by flames on the back of a black hoody. It's the ideal top to keep and Maiden fan warm...
Is your baby and little rocker? Then check out this cool Iron Maiden Babygrow: This super-cool & super-soft black cotton body-suit/babygrow features the Iron Maiden logo in red on the front. The babygrow is available in a wide range of sizes from 3 months to 24 months so there's a size for every mini-Maiden fan. It rocks!!