If you're a fan of grunge... check out these new Nirvana Kids Tees & Babygrows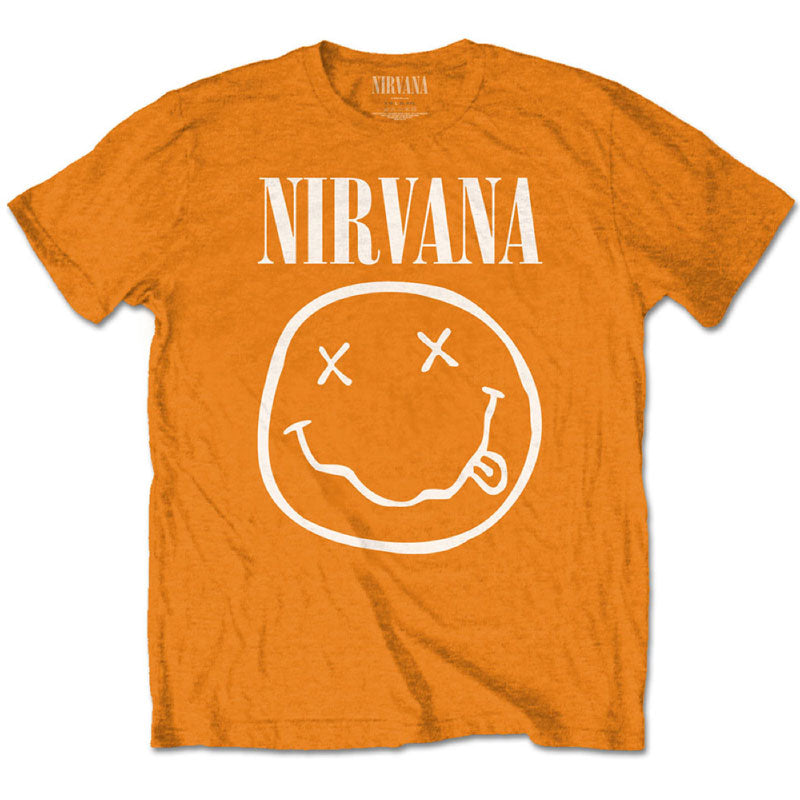 We're big Nirvana fans here... In fact we're big fans of all things 'Grunge'. If you love Nirvana as much as we do, you'll over our new range of Nirvana Kids Tees and Babygrows.
We've got a variety of styles featuring the classic Nirvana Smiley design. They're all available in a variety of colours too, so there's bound to be something that's up your street.
Take a look at the new arrivals below : )
Nirvana Babygrow - Orange Smiley Face
This new Nirvana babygrow features the band's classic Smiley artwork on a cool Orange babygrow with the print in white. It's a great new addition to the Nirvana range.
Nirvana Kids T-Shirt - Blue Smiley Face
This blue Nirvana Kids T-Shirt also featues the Smiley artwork but with the print in black and yellow.
Nirvana Kids Sweashirt - Smiley Face
It's not quite sweatshirt weather yet, but this new Nirvana Kids Sweatshirt will  keep you warm whilst looking very cool.
Kurt Cobain Kids T-Shirt - Sneakers
This brand new Kurt Cobain Kids T-Shirt features 'Kurt Cobain' and an image of sneakers printed in inverse black and yellow on a soft blue cotton tee. If you're as much of a Kurt fan as we are, you'll love this.
Nirvana Kids T-Shirt - Vestibule
This brand new Nirvana Baby T-Shirt features the classic Nirvana Vestibule image in pink on a super soft white cotton tee.
We've got more Nirvana tees and babygrows heading our way. We'll let you know as soon as they hit the shelves ; )