Essential Iron Maiden Kids Tees for any mini-metal fan!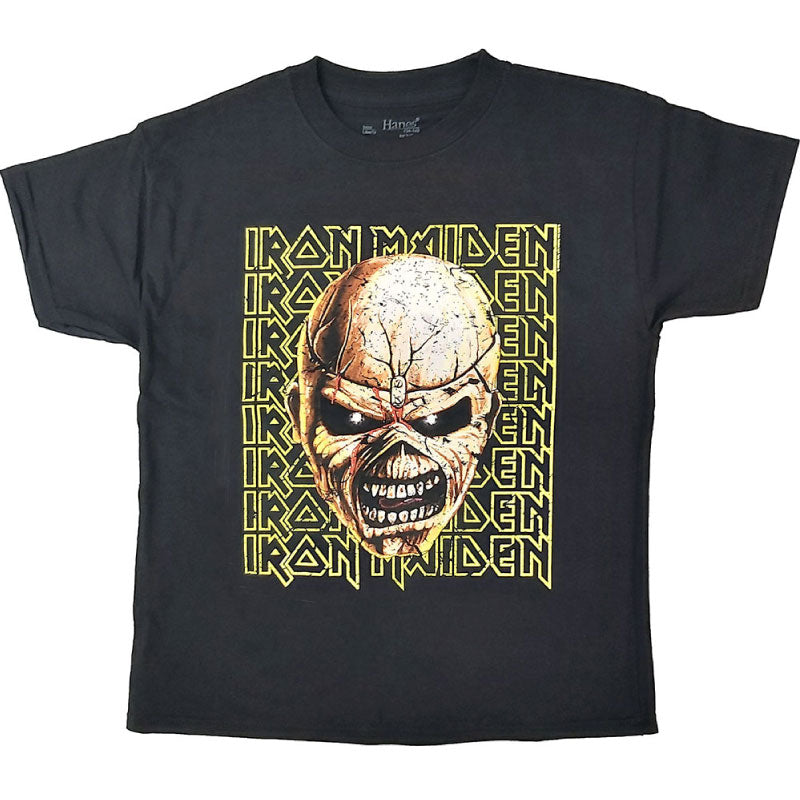 Every self-respecting Iron Maiden fan needs an Iron Maiden T-Shirt - whether you're 60 or 6 months old! OK... We know that at 6 months you probably don't appreciate the guitar melodies of 'Hallowed Be Thy Name' but, parents, they're never too young for Maiden!
We just added a load of new Iron Maiden Kids T-Shirts which, we feel are essential for any mini-Maiden fan's wardrobe. Take a look below and let us know what you think : )
Iron Maiden Kids T-Shirt - Evolution. This brand new Iron Maiden Kids T-Shirt features the evolution of 'Eddie' over the years and is printed on a cool black tshirt. If you're a mini-Iron Maiden fan, then this will be perfect!!
Ths print on this Maiden kids t-shirt is taken from the band's fourth studio album and features such tracks as Flight Of Icarus an The Trooper. The print has been distressed to give the t-shrit a more authentic, vintage look and feel. It's awesome.
Speaking of The Trooper, this Iron Maiden Kids T-Shirt features the artwork from the single, with Eddie holding the Union Jack on the battlefield. It's an iconic Maiden image.
This Maiden Kids T-Shirt features a huge image of Eddie's head over the band's classic logo. It's very cool.