Do your kids have an appetite for destruction? Then check out our Guns n Roses kids tees.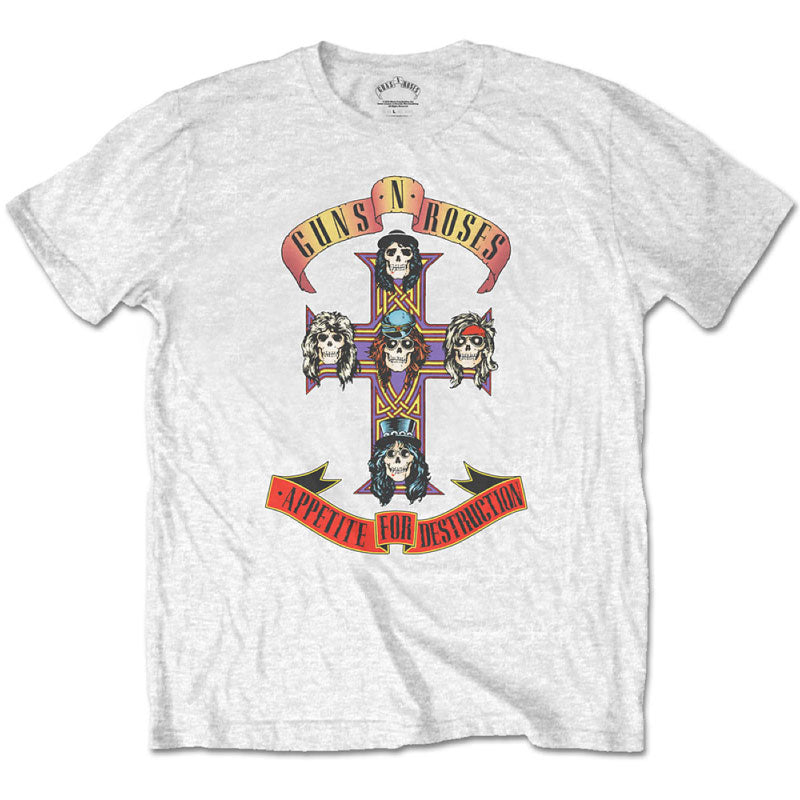 Guns N Roses are by far one of our favourite bands... (I remember going to see them at Wembley when I was much, much younger!)... and, excitingly, we've got a whole load of brand new Guns N Roses kids tees and babygrows that are essential for any self-respecting GnR fan. If you're as much a fan as we are, then you're bound to love this new range. Let us know what you think of them below : )
Guns 'n' Roses Kids T-Shirt: Appetite For Destruction Album Cover: This Brand New Guns 'n' Roses Kids T-shirt features the artwork form Guns 'n' Roses debut album, 'Appetite For Destruction' printed on a super soft black t-shirt. If your kids have an Appetite For Destruction, then this G'n'R tee is for you.
Guns 'n' Roses Babygrow - Sweet Child O Mine: This brand new Guns N Roses babygrow features the Sweet Child O' Mine text aong with the classic GnR logo. Slash's Sweet Child O' Mine guitar riff was voted the number 1 riff by readers of Total Guitar magazine... because it's awesome!
Guns 'n' Roses Kids Blue T-Shirt: Classic Guns N Roses Logo: If you're a G 'n' R fan then you definitely need a Guns N Roses t-shirt. This one features the bands classic logo on a cool blue t-shirt which is a bit different from having a regualr black band tee. We love it!
Cool Guns 'n' Roses Babygrow - Classic Logo: If you want to make your baby look even cooler than they already do (and if you're a G'n'R fan, obviously) then this cute little babygrow is perfect. It features the band's classic logo on a soft white cotton babygrow. You're never too young for Guns N Roses!
KidVicious ; )