Cool New Kids Clothes arriving in September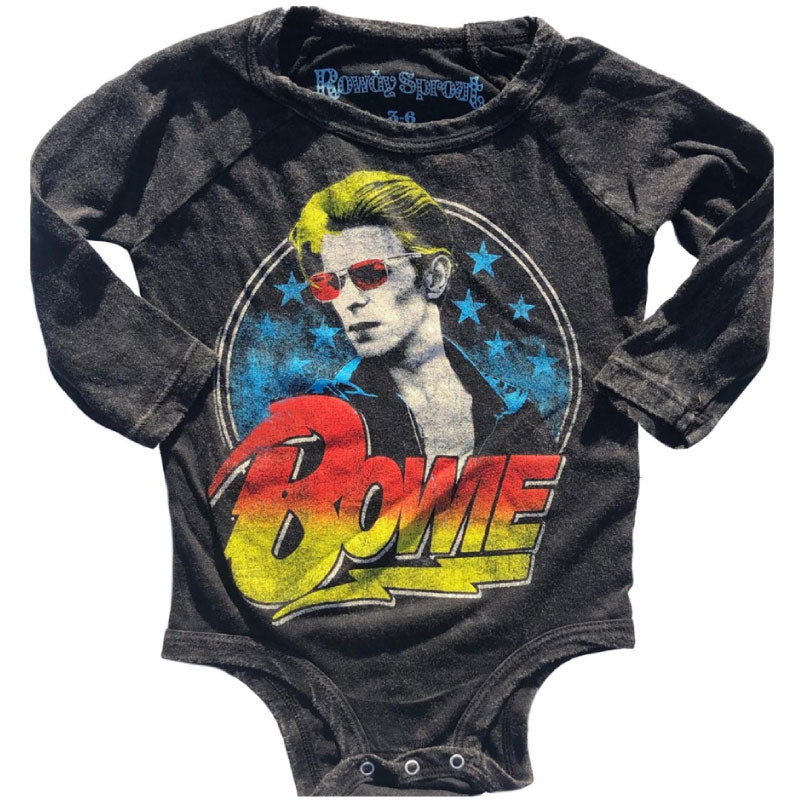 September's going to be a busy month as we've got a whole load of new t-shirts and babygrows arriving along with some new bands being added - so it's very exciting.
We got new items from David Bowie, Beastie Boys, Run DMC and Smashing Pumpkins to name just four, but we're also adding items from artists and bands that we've never featured before such as Prince, Blink 182 and Biggie Smalls.
Take a look at some of the stuff heading our way below ; )
David Bowie Lightning Babygrow
This new David Bowie Babygrow features a classic image of the legend himself along the Bowie and lightning logo.
Beastie Boys Kids T-Shirt - Check Your Head
This Beastie Boys Kids T-Shirt featuring the band's 'Check Your Head' artwork is back but with long sleeves for the winter months.
Run DMC Kids T-Shirt - Run DMC Logo
If you're a hip-hop fan, then these new vintage style Run DMC Kids Tees will be right up your street.
Smashing Pumpkins Babygrow
These new Smashing Pumpkins babygrows are awesome and feature the classic Pumpkins logo on a distressed super-soft blue t-shirt.
Prince Kids T-Shirt - Purple Rain
I can't believe that this was released in 1984!!... If you're a Prince fan, you'll love this cool little Purple Rain Kids T-Shirt.
Blink 182 Kids T-Shirt
We've wanted to get Blink 182 kids tees for a while now... and here they are : )
We'll update you when everything arrives ; )