Check out RedheadBabyled.com's review on us!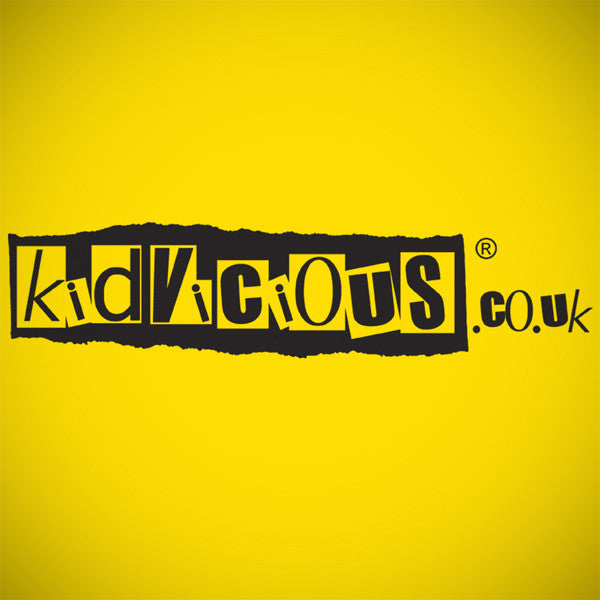 Leading children's and parenting blog RedheadBabyled.com have just done a fantastic review about us and our products. You can read the full review here and enter the competition to win some of our cool kids clothes.
I've copied some of the review below... Enjoy ; )
I love finding new children's clothing retailers that sell something different from the styles you find on the High Street, something a bit individual and that can really capture a child's personality – Or that of their parents! KidVicious have given us the opportunity to review their brand and sent us two surprise items, one for LP and one for Little Man.
KidVicious sent us an AC/DC Top for LP and a Stone Roses Long Sleeved Bodysuit for Little Man. I couldn't help but smile when I received them, my children would be mini rockers! It reminded me of all the late nights Hubby and I had before kids playing Rock Band on his X-Box and gaining a love of rock music.
Clothing for kids with attitude is KidVicious' slogan and they sell such a great variety of clothing for boys and girls from birth upwards. There are so many items featuring bands but there's also so much more – Statement clothing, retro items and even clothing with lego figures on! It may not be somewhere you've heard of but it's somewhere you'll definitely be able to find something to suit your child.
Both items were a little on the big side for LP and Little Man but they were also the next size up – Little Man's Stone Roses Bodysuit was 12-18 months and he's just turning one, LP's top was a size 3 and she is 3 in August so I think that the clothing sizes are pretty average and a similar fit to other brands in the same sizes.
Little Man's Stone Roses Bodysuit features the artwork from the cover of the Stone Roses 3rd single, 'I Wanna Be Adored' and is made from super soft black/grey marl which has been pre-washed for extra softness and features a contrasting red trim. LP's AC/DC Top features the AC/DC crossed guitars logo and is made from 100% cotton. Both items washed really well and looked new even after washing.
I love the KidVicious ranges and really like the fact that the children can wear similar clothes without exactly 'matching'. I also really like the unisex quality of KidVicious clothing and the timeless nature of it. LP loves her new T-Shirt and when she's outgrown it then Little Man will definitely be wearing it.
Thanks for the great review ; )