Calling all Bowie Fans... New David Bowie Kids Tees are here!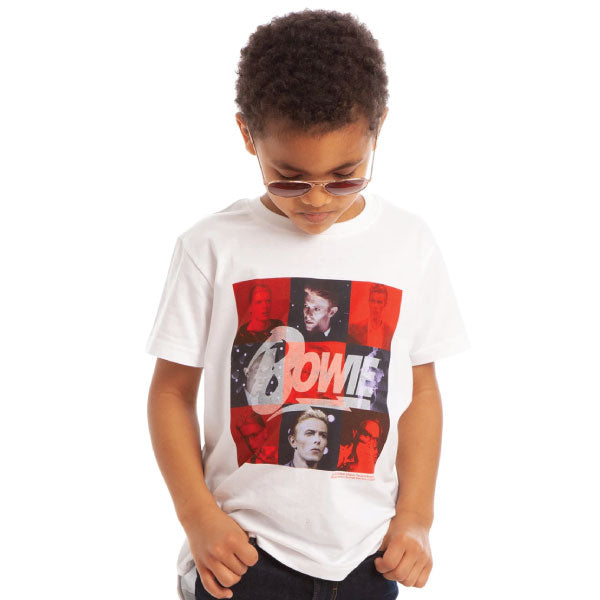 If you're as big a fan of Bowie as we are then you'll love our new Bowie Kids T-Shirts. We've just added a new Bowie t-shirt and sweatshirt and we think the'yre awesome. Take a look at them below...
By the way... We've just been reading that Labyrinth 2 is definitely happening (although apparently Jennifer Connelly doesn't know anything about it!). I don't know how this is going to work without Bowie as the Goblin King but I'm still really excited about it nevertheless!
David Bowie Aladdin Sane Sweatshirt
This brand new David Bowie Kids Sweatshirt features the classic Aladdin Sane artwork and is printed on a soft grey sweatshirt. Bowie's hair and lightning bolt are printed in shiny red foil which looks amazing. The sleeves also features the Bowie lightning artwork. It's perfect for any mini-Ziggy fan!
This Bowie kids tee features a variety of images of the legend himself in a cool red, white and blue print on a super-soft white t-shirt. It's an essential bit of kit for any Bowie fan.
We've got some more kids Bowie stuff coming later this month and we'll let you know as soon as they hit the shelves.
Speak to you soon!
KidVicious....