Band of the Week: Green Day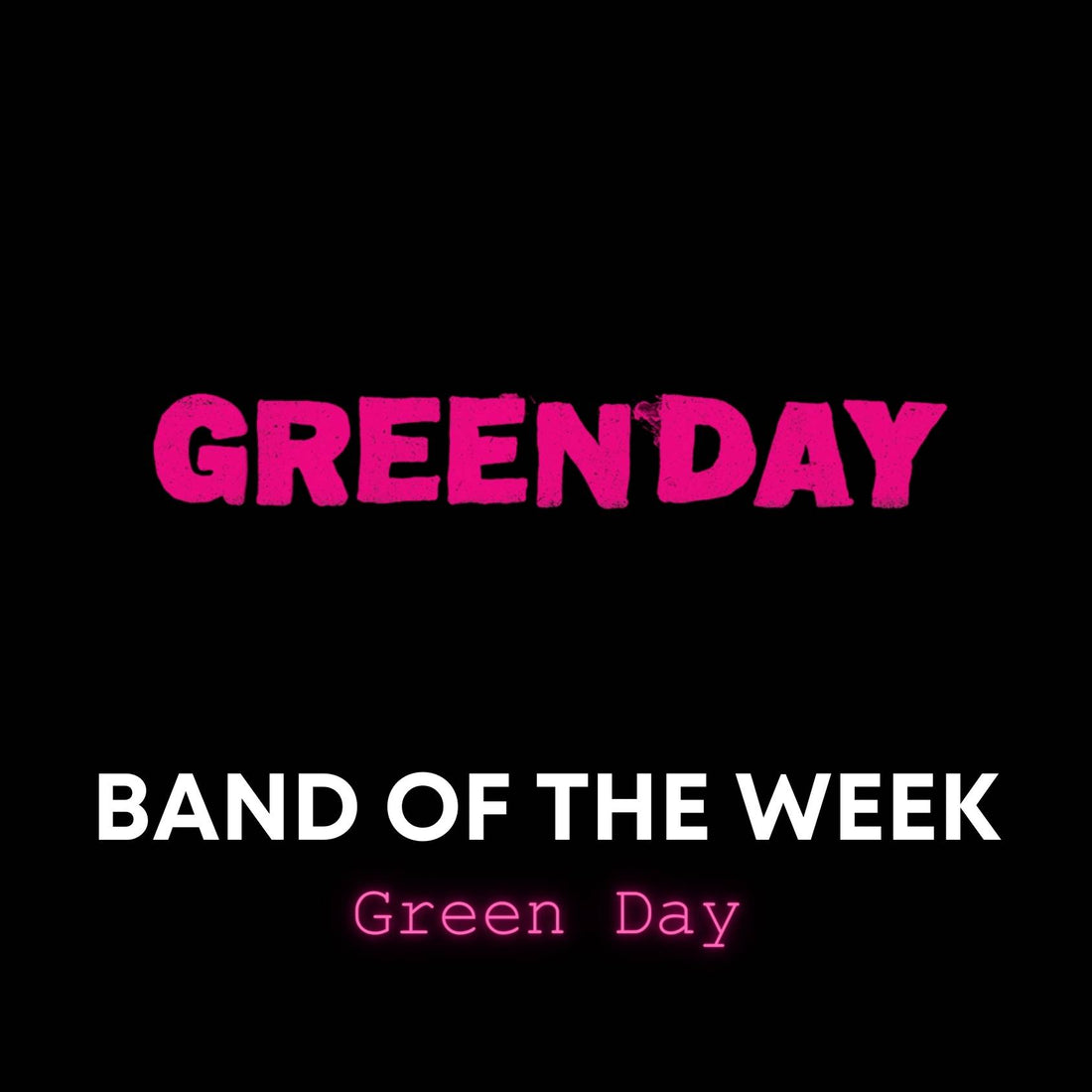 Band of the Week: Green Day
Hey there, punk rock enthusiasts! This week, we're turning up the volume and diving into the world of Green Day. With their rebellious spirit, catchy tunes, and punk ethos, Green Day has been a powerhouse in the music scene for decades. Let's take a journey through their illustrious career, catch up on the latest news about the band, and don't forget to check out our rad collection of Kids Green Day T-shirts available at KidVicious.co.uk... and if you want to look as cool as your little rocker, we've got matching Adult Green Day T-Shirts too!
Green Day: Punk Pioneers Turning the Scene Upside Down
Formed in 1986 in Berkeley, California, Green Day—comprising Billie Joe Armstrong, Mike Dirnt, and Tré Cool—emerged from the thriving punk scene of the '90s. Their breakthrough came with the 1994 album "Dookie," featuring smash hits like "Basket Case" and "When I Come Around." The trio's infectious energy and relatable lyrics struck a chord with a generation, earning them widespread acclaim.
Green Day's success didn't stop there. The band's punk-rock opera "American Idiot" took them to new heights in 2004, showcasing their evolution and willingness to experiment with their sound. With anthems like "Boulevard of Broken Dreams" and the titular track "American Idiot," Green Day proved they could tackle complex themes while maintaining their punk edge.
Latest News: Green Day's New Album
In recent news, Green Day continues to make waves in the music world. The band have a new album on the way, stirring excitement among fans who have been eagerly awaiting fresh material. Saviors will be the band's 14'th studio aldum and Billie Joe Armstrong, in a recent interview, hinted at the album's diverse sound, promising a mix of punk, rock, and even some unexpected elements. The band's latest single, The American Dream Is Killing Me was released last month with a world tour on the way.
The band's enduring relevance is evident in their induction into the Rock and Roll Hall of Fame in 2015. Green Day's influence extends far beyond their discography, as they inspire new generations of musicians to pick up guitars and express themselves through the power of punk.
Green Day's commitment to social and political issues remains unwavering. Known for their activism, the band members have not shied away from using their platform to address important causes. With the world facing various challenges, Green Day's music continues to be a rallying cry for those seeking change.
Kids Green Day T-shirts: Punk Style for the Next Generation
If you're a parent who grew up jamming to Green Day, why not pass on the punk legacy to your little ones? At kidvicious.co.uk, we've got an awesome collection of Kids Green Day T-shirts that will turn your mini-rebels into punk rock fashionistas. From the classic Green Day logo to vibrant album artwork, our T-shirts are designed to capture the spirit of Green Day's music.
 Whether they're attending their first punk show or just rocking out at home, these tees are a must-have for the youngest members of the Green Day fan club. We've got Matching Adult Green Day T-Shirts too, so that you won't feel left out!!
Green Day's impact on the music scene is undeniable, and their journey continues with new music on the horizon. As they evolve while staying true to their punk roots, Green Day remains a force to be reckoned with. So, grab your Green Day T-shirts, turn up the volume, and let the next generation of punk rockers join the revolution. The spirit of Green Day lives on, and it's louder than ever!