Band of the Week: Blink-182 - The Pop Punk Icons Still Rocking On!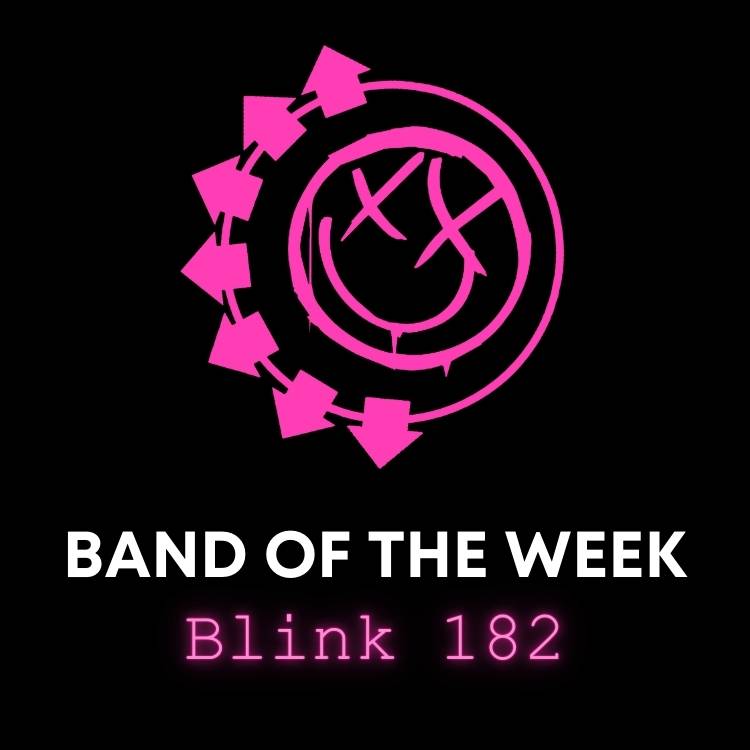 Band of the Week: Blink-182 - The Pop Punk Icons Still Rocking On!
Introduction
When it comes to the world of pop-punk, there's one band that stands out as the ultimate icon: Blink 182. With their catchy melodies, infectious humour, and energetic live performances, this band has captured the hearts of millions over the years. So, let's dive into the world of Blink 182 and catch up on the latest news about this legendary trio. And hey, don't forget to check out the cool kids Blink 182 t-shirts on our website, KidVicious.co.uk!
Blink-182: A Pop-Punk Phenomenon
Blink 182 emerged from the Southern California punk scene in the early 1990s and quickly rose to prominence with their distinctive blend of punk and pop sensibilities. Mark Hoppus (bass/vocals), Travis Barker (drums), and Tom DeLonge (guitar/vocals) formed a lineup that would become a cornerstone of pop-punk history. Their 1997 breakthrough album, "Dude Ranch," and the follow-up, "Enema of the State" (1999), propelled them into the mainstream.
The band's early work was filled with catchy tunes, humorous lyrics, and a carefree attitude that resonated with a generation. Songs like "All the Small Things," "What's My Age Again?" and "Adam's Song" became anthems for the youth of the late '90s and early 2000s. Their music was a perfect blend of youthful rebellion and introspection, capturing the spirit of an entire generation.
New Album and Long-Awaited Reunion
Now, fast forward to today, and the good news is that Blink 182 is still rocking on! Despite several lineup changes over the years, the band continues to create music and tour the world, proving that their legacy is far from over. One of the most exciting developments for Blink 182 fans is the return of Tom DeLonge who returned to reform the original trio earlier this year. The trio have recently released their latest album, which is titled "One More Time" and are currently mid-way through their "One More Time Tour," which is due to end February 2024.
In addition to their music, Blink 182 has always been known for their entertaining music videos. From their iconic "All the Small Things" parodying boy bands to the wild antics in "What's My Age Again?" and the emotional storytelling in "Adam's Song," their videos have become as legendary as their music. Their ability to blend humour and emotion in their visuals perfectly complements their songs, making them a complete package.
Blink 182's live performances are another reason they remain at the forefront of pop-punk. Their high-energy shows, complete with pyrotechnics, crowd interactions, and unforgettable moments, are something to behold. Their enduring popularity ensures that fans from different generations come together to enjoy their music.
What's Next For Blink?
So, whether you're a lifelong Blink 182 fan or just discovering their music for the first time, there's no denying the lasting impact this band has had on pop-punk and the music industry as a whole. Their music continues to inspire and connect with fans of all ages, and with the recent reunion, there's no telling what the future holds for Blink 182.
In the ever-evolving landscape of music, Blink 182 stands as a testament to the enduring power of a great melody, relatable lyrics, and a sense of humour. Their legacy lives on, and we can't wait to see what they have in store for us next. In the meantime, don't forget to check out our kids Blink 182 t-shirts and let the little ones rock out in style!